All change for Polish men's teams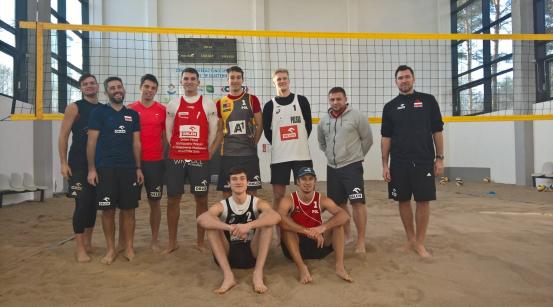 Lausanne, Switzerland, January 23, 2017 – Poland's men's beach volleyball teams are using the start of a new four-year Olympic cycle to change their team pairings around as they chase success in the FIVB Beach Volleyball World Tour and the 2017 and 2019 FIVB Beach Volleyball World Championships. 
The big change comes in the split of Grzegorz Fijalek and Mariusz Prudel, their leading duo for the last decade and a pair who competed together since the 2006 FIVB U21 World Championships. They also won one gold, four silver and five bronze together on the World Tour and competed at the London 2012 and Rio de Janeiro 2016 Olympic Games. 
Prudel will now play alongside Kacper Kujawiak, while Fijalek will team up with Michal Bryl. …
continue reading in source www.fivb.org