Ronnie O'Sullivan: Masters champion 'felt so vulnerable' in final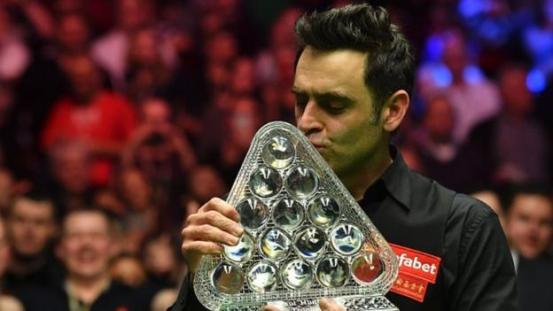 Media playback is not supported on this device
Highlights: O'Sullivan wins 2017 Masters
Ronnie O'Sullivan said he felt "under the most extreme pressure" before winning a record seventh Masters title.
The Englishman, 41, had been level with Stephen Hendry on six titles, but moved ahead after coming from 4-1 behind to beat Joe Perry 10-7 in the final.
"I am a competitor and I needed to fight until the end," he added.
He also said he was "not really into records or the history side of stuff" and "the only downside to winning is that I don't get to keep the trophy".
Watch: O'Sullivan's winning momentWatch: Shots of the tournamentFull tournament resultsLove not records motivates O'Sullivan
'The Rocket' has won five World and five UK Championship titles to go alongside his Masters victories.
It means he is just one behind Hendry's haul of 18 triumphs in Triple Crown events – the Masters, World Championship and UK Championship – and is hungry for more success.
"I don't want to stop at seven but to keep enjoying …
continue reading in source www.bbc.co.uk