2017's Top 10 starting pitchers right now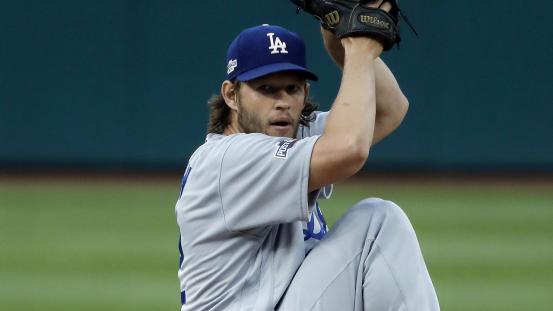 MLB Network's "Top 10 Right Now" series, looking at the best players at each position headed into 2017, will air two positions each Sunday night through Feb. 12. As each position is revealed, MLB.com's Mike Petriello, a participant in the show, will unveil his list along with the reasoning behind it. Rankings were compiled with a combination of subjective and analytical data, and pitcher wins never matter. We'll also include the rankings of "the Shredder," the MLB Network research department algorithm based on player performance, which accounts for both offense and defense.
Position overview: The top of the list of starting pitchers remains as stacked with huge names as ever, but overall this position feels slightly less loaded than it did last year. Big names like Matt Harvey, Jacob deGrom, Stephen Strasburg, Zack Greinke, Sonny Gray, Dallas Keuchel, Gerrit Cole, Jordan Zimmermann and Carlos Carrasco took steps back, were injured or both, and the tragic passing of Jose Fernandez robbed the sport of one of its brightest stars. There's also the ever-present question of how much the Cubs' "Big 3" owe to Chicago's outstanding defense as opposed to their own skill. The only certainty in this list is that if you asked 10 people, you'd get 10 different lists.
Previous lists: Second base | Third base 
The list:
1. Clayton Kershaw, Dodgers (Shredder rank: 1) Yes, Kershaw missed two months with a back injury, which likely cost him a fourth National League Cy Young Award in six years. No, it doesn't matter. Kershaw was already on a Hall of Fame trajectory entering 2016, and all he did was deliver his most dominant season yet, doing insane things like putting up a 172/11 strikeout-to-walk ratio(!) in 149 innings with a 1.69 ERA. You can offer all the lame "but playoffs" jokes you want, forgetting that he managed to dominate the Cubs in Game 2 of the NL Championship Series, and he's still the best pitcher in baseball. This one's not close.
2. Max Scherzer, Nationals (Shredder rank: 2) Scherzer did just about everything he could to overtake Kershaw, topping 210 innings for the fourth season in a row, easily winning his second Cy Young Award, and tying a record by striking out 20 hitters in a game. Scherzer's 31.5-percent strikeout rate wasn't only a career high, it was the highest by any starting pitcher with 150 innings pitched other than Fernandez, and Scherzer kept his walk rate low. While there was a minor home run issue that led to a higher-than-expected ERA, Scherzer's sheer dominance over so many innings makes him a very worthy No. 2 on this list.
3. Noah Syndergaard, Mets (Shredder rank: 9) On raw talent alone, Syndergaard might top this list. He led all starters with a 98.2-mph average fastball velocity, topping the next name on the list by well over a full mph, and even though his debut in 2015 was impressive, his follow-up in '16 was better. Syndergaard increased his strikeout rate, held his walk rate steady and sliced his home-run rate in half. There's even evidence, according to FanGraphs, that the Mets' outfield defense made him look worse than he should have been, and he looked great anyway. Just about the only knock against Syndergaard is that he had forearm tightness …
continue reading in source mlb.mlb.com