Qatar ExxonMobil Open 2017: Murray vs. Djokovic Score and Reaction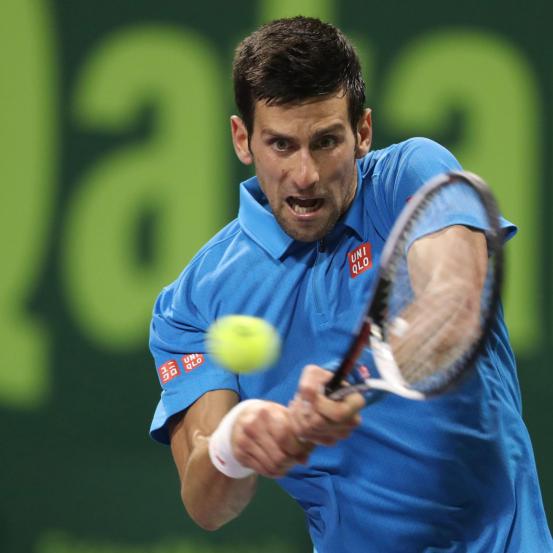 Novak Djokovic took home the 2017 Qatar ExxonMobil Open title on Saturday after he defeated Andy Murray 6-3, 5-7 6-4 to retain his crown at the Khalifa International Tennis and Squash Complex in Doha, Qatar.
It was hardly an easy run-in for Djokovic, but he was able to tame the comeback of Murray, who has now lost two (2007, 2016) and won two finals (2008, 2009) in this competition.
With the win, Nole also ended Murray's 28-match winning streak.
Murray came into Saturday's clash having defeated Djokovic in their previous meeting at the 2016 ATP World Tour Finals, a win that completed the best year of the Scot's career to date.
But the world No. 1 didn't get the start he would have wanted in Doha and was pinned on the back foot as Djokovic defended his opening serve, and ATP Media Info noted how critical the first set was to Murray's hopes:
When @DjokerNole wins 1st set vs @Andy_Murray, he's 19-0. #Djokovic also has 5 wins vs #Murray after losing 1st set. Pair has split 16 TBs.
— ATP Media Info (@ATPMediaInfo) January 7, 2017
Murray's approach play to the net helped him defend his own points, but Djokovic whipped out several splendid drop shots that the Scot couldn't contend with as the score trickled up to three games apiece.
Eurosport UK provided a look at some of the efforts that were bamboozling Murray, who didn't look quite his usual, limber self in attempting to get around the court at times:
Djokovic gives Murray the runaround. #QatarOpen pic.twitter.com/PCKmL80z1N
— Eurosport UK (@Eurosport_UK) January 7, 2017
Djokovic then served to love to take a 4-3 lead, and the Serb proceeded to steal the match's first break of serve after a string of avoidable errors led Murray to offer his foe an opportunity he …
continue reading in source www.bleacherreport.com