Djokovic halts Murray streak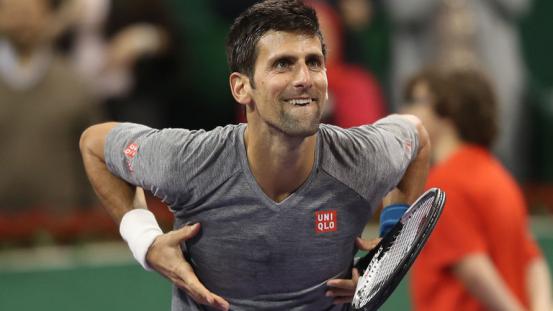 Novak Djokovic gained revenge over world No 1 Andy Murray to claim the first title of the ATP season with a 6-3 5-7 6-4 victory in the Qatar Open final.
The pair showed just why they are the very best in the world with a superb display over almost three hours to entertain a capacity crowd in Doha.
However it was the world No 2 who kicked off his 2017 season with the narrowest of victories to end Murray's brilliant streak of wins at 28 and five consecutive tournaments, while the Serb claimed his first title since the Toronto Masters in July.
It also continued a remarkable streak of wins for Djokovic, who has now won the opening set against Murray on 20 occasions and has won all 20 matches, although it could have been different as Murray battled back from a set and a break down to save three championship points and force the deciding third set.
However having been beaten at the World Tour Finals in London by Murray who claimed the world No 1 spot with victory, Djokovic gained a significant triumph as the pair set a benchmark for what could be to come over the rest of the season.
"Definitely one of the best ways to start the year. After saving five match points and winning yesterday's semi-final, I had three or four match points in the second set," Djokovic told Eurosport.
"He turned it around, and I thought 'wow, I hope this is not payback time'.
"All the way to the last shot you never know with Andy so it's no strange occurrence for both of us to play three sets for three hours.
"It's a very physical battle, we're both going to need a little bit of time to recover from that and …
continue reading in source www.skysports.com