Carlo Ancelotti Can Give Pep Guardiola's Pretty Bayern Munich a Sharper Edge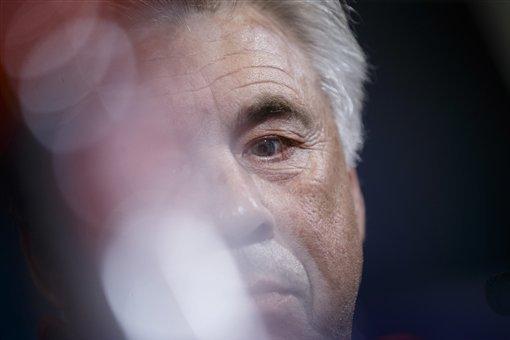 "I would say that Bayern have never played more beautifully than under Pep," said Karl-Heinz Rummenigge, Bayern Munich CEO, per Welt am Sonntag (h/t Sport Bild; in German). "We have always been successful, but beauty was rarely one of our qualities. Under Pep, suddenly everyone was raving about us."
It is an interesting thought: people actually raving about Bayern. It seems as likely as German football fans actually accepting teams like RB Leipzig and Hoffenheim rather than turning their noses up at them as Johnny-come-latelys with their open chequebooks, plundering the trophies and glory that bitter, long-suffering fans believe should be the exclusive privilege of the Traditionsverein (the traditional clubs).
Despite not being one of the founder members of the Bundesliga in its maiden season in 1963, Bayern have come to be considered a traditional club by virtue of their rampant, consistent success. But they are certainly not loved, and even "warmed to" is pushing it. Ranting, yes, but raving?
Also, even Rummenigge's claim that "Pep was pretty" is spurious at best. Beautiful football was certainly not what Franz Beckenbauer thought he was witnessing at the Allianz Arena when he claimed he was exasperated by Bayern passing it back and forth a la Guardiola's tiki-taka Barcelona. "They will probably play something like Barcelona," said Der Kaiser, per Goal.com (in German), when asked to predict what Guardiola's future Bayern side would look like midway through the Spaniard's first season. ​​"Where you cannot look anymore because they are even playing the ball backwards on the goal line."
Share Tweet Embed
Still, with Ancelotti's team as laboured as one of their coach's halting sentences in many games this season, "beautiful" is not an adjective that can be applied to the Italian's Bayern as yet.
Then again, what does beautiful mean?
If you want to compare goals scored, Pep wins, hands down. Ancelotti's Bayern have 29 goals after 13 league games so far. Guardiola's side in his first season had 30 at the same stage, 32 the season after and a whopping 40 the following campaign.
If you define beauty by possession, it is Pep who gets the nod …
continue reading in source www.bleacherreport.com