Ventura's growth was miraculous to see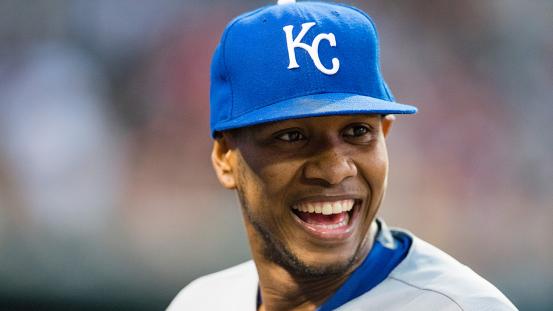 One of the many wonders of baseball is that you get to watch kids grow up. In 2008, the Kansas City Royals — coming off a decade of baseball so discouraging that all seemed hopeless — signed a 16-year-old kid from the Dominican Republic for $28,000. He had quit school when he was 14 to get a job in construction and help support his mother. There was nothing dazzling about him as a baseball player. He stood less than 6 feet tall. He threw baseballs in the mid-80s.
There was something about him, though, something almost imperceptible, something about the way he threw a baseball that made a couple of the Royals scouts hope. And dream.
Yordano Ventura, 1991-2017 Andy Marte, 1983-2017 Royals pitcher Ventura dies in car crash in DR Posnanski: Ventura's growth was miraculous to see Former MLB infielder Marte dies at 33 Commissioner Manfred's statement on Ventura, Marte Baseball world mourns Ventura, Marte Castrovince: Ventura, Marte leave us way too soon Ventura, Marte mourned on social media Sanchez reflects on Ventura's life Royals' Moore on Ventura Justice on Marte's passing Ventura's career stats Marte's career stats
This is how it begins for young players, of course, hundreds, thousands of them. Hopes and dreams. The hopes build around the player's body — hopes that the player, as the expression goes, will grow into his body. The hope is he will get stronger, faster, more agile. For a pitcher, the hope is that the fastball will gain speed, the curveball will learn to bite. For a hitter, the hope is that the bat will cut through the zone faster, that the baseball will jump off the bat more. For all of them, the hope is that the awkwardness of youth will smooth out.
The dreams, though, are about something else entirely.
The dream is that something small but miraculous will happen.
It doesn't happen often. Every team has prospects. Most of them fade. Some of them keep trying. A few of them push through and make it in the sportswriter Top 100 lists, but even then odds are against them, some still wash out, some make it only as minor characters and bit players. And every now and again, yes, there's a little miracle.
"He was just a skinny, scrawny kid," says J.J. Picollo, the Royals' assistant general manager. "A couple of scouts thought he had a good-working arm, a quick arm, the sort of arm you look for as a scout. That was it. He really didn't throw hard at first. … And then, overnight it seemed, he did."
Overnight. The kid, of course, was Yordano Ventura. Other teams didn't want him. When he was 16, he weighed 130 pounds and threw 85 mph. But he had this thirst for baseball. By the end of his first year, the fastball was approaching 90. When he was 19 — after "eating some of that American food," as he often told his teammates — he was 160 pounds and occasionally throwing 95. When he was 20, his fastball touched 100.
That was a miracle — but it wasn't THE miracle. A breathtaking fastball, as every baseball fan knows, is only a part of the dream. Every organization has Minor League pitchers who can throw hard. There are so many other things a young pitcher needs. He must control the fastball — that is, throw strikes. He must command the fastball, which is harder because it means throwing the right kinds of strikes, out of the middle of the plate. He must develop another pitch because if a Major League hitter knows without any doubt a 98 mph fastball is coming, there's a good chance he will crush it.
And then there is something else too, something harder to describe. He must love to compete, love to be at the center of things, love it all so much that he never stops trying to get better. Yordano Ventura was born with that gift.
"The kid was fearless," Picollo says. "Right from the start, you could see it with Yordano. He had …
continue reading in source mlb.mlb.com