Two draws in Women's EHF Cup thrillers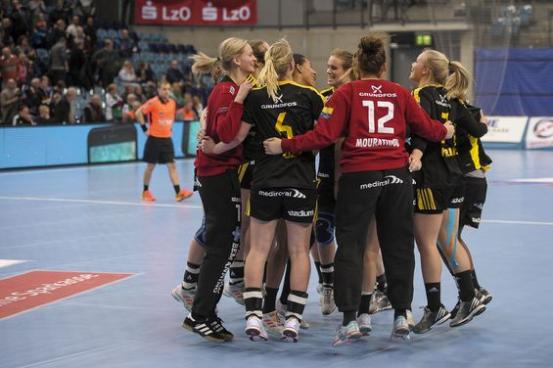 Three matches of the Women's EHF Cup Group Phase were played on Sunday, and all of them were extremely tight affairs.
There had been no draws in this season's group stage of the competition, but two of the three games on Sunday ended in a stalemate.
Brest and Nykøbing dropped their first points of the group phase, sharing the spoils with Alba Fehérvár and Glassverket respectively
IK Sävehof and Glassverket earned their first points in the competition
VfL Oldenburg suffered their third straight defeat
GROUP A
VfL Oldenburg (GER) vs IK Sävehof (SWE) 30:32 (18:14)
Both Group A outsiders had lost their previous matches and knew that winning this clash was essential to keep up their hopes of squeezing into the quarter-finals.
Despite playing both previous games at home, Sävehof had failed to earn a single point. The Swedish side had to travel to Oldenburg for their maiden victory, making an impressive comeback in the closing stages of the game.
Throughout the game the visitors' triumph seemed rather unlikely. Oldenburg seized the initiative from the start, their lead reached five goals (11:6) by the 15th minute, and at half-time the German team were comfortably in the lead 18:14.
Midway through the …