How about a Full Member and TV next time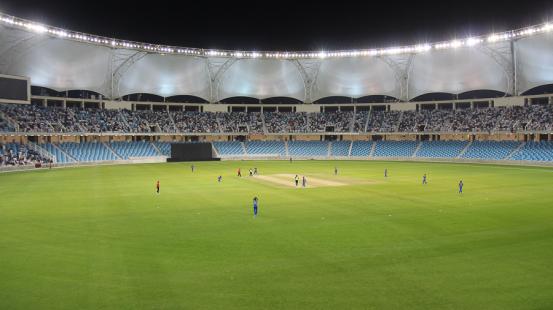 1. No Papua New Guinea, No Problem
Of the Division One Associate countries, only Papua New Guinea declined an invitation to participate as the dates conflicted with most of their first-choice players appearing in the East Asia-Pacific squad at the Australian Country Championship. Those plans had been arranged well in advance while the Desert T20 was arranged at relatively short notice.
However, given the opportunity to participate in a future edition, it's doubtful that PNG would voluntarily skip it again. Though Namibia went winless, they provided stiff competition in their first two games, taking UAE down the last ball and Ireland into the final over. More than that, every team more or less brought their first choice squad and played at a high intensity level throughout regardless of there not being an ICC qualification or tournament spot up for grabs. The tipping point was Scotland's seven-run win over Netherlands as the Scots showed a total desperation to win. Scotland have been more vocal than most Associates about wanting more playing opportunities and were taking advantage of the current one on offer.
2. A Full Member or Two Wouldn't Hurt Though
The only carrot left to dangle in front of Associates that would make them even keener to come back would be the inclusion of Zimbabwe and one lower-ranked Full Members. Afghanistan are currently ranked ninth in the ICC's T20I rankings, ahead of both Zimbabwe and Bangladesh and though Bangladesh have traditionally been bunched together when discussing Full Member sides who aren't pulling their weight competing with the other Test nations, that is shifting thanks to Bangladesh's vast improvements in recent times.
Bangladesh qualified ahead of West Indies for the 2017 Champions Trophy and currently are in line for an automatic qualification spot for the 2019 World Cup too. T20 is a different kettle of fish but it wouldn't hurt …
continue reading in source www.espncricinfo.com