Half-man, half-machine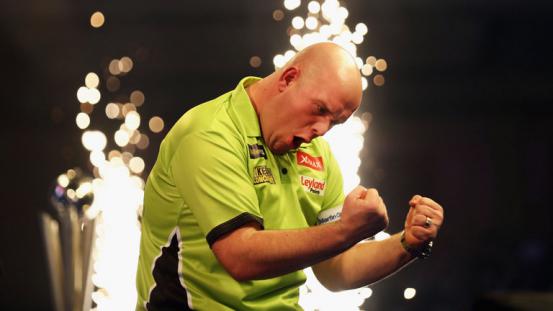 Michael van Gerwen's prowess at the World Darts Championship has raised the bar of what to expect from any sport, and established the new champion as a trailblazer of modern times.
He is more Cristiano Ronaldo than Lionel Messi. Van Gerwen, now a two-time world champion to accompany his long-running status as the world's top ranked player, is a high-voltage machine rather than an artist with a deft brushstroke.
There is nothing subtle about how Van Gerwen plays darts, although he retains the comparable genius of Messi and other mavericks who rule their respective realms with finesse. But Van Gerwen, as demonstrated in his 7-3 defeat of Gary Anderson in Monday's final, rules with an iron fist that has never looked stronger.
Darts can only be truly appreciated with an understanding of the mathematics involved, achieved easier at a safe distance from the raucous Alexandra Palace audience who must have seen multiple arrows for every throw. Van Gerwen's sheer brilliance lies within the numbers that he crunched.
Three of the four highest losing averages in the history of the World Championship came this year, against Van Gerwen, and included players of Anderson and Raymond van Barneveld's calibre.
In seven …
continue reading in source www.skysports.com