Tiger Woods Still Has a Long Way to Go to Be Competitive Again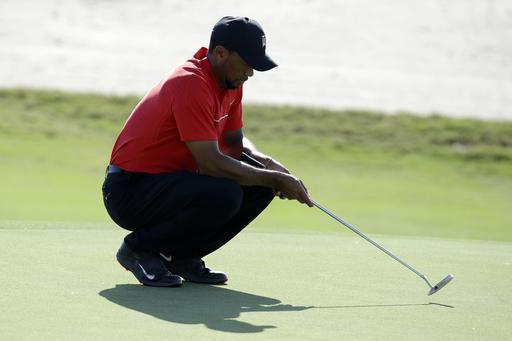 Tiger Woods remained upright for four consecutive competitive rounds last week.
Based on his recent injury history and the fact that he had not played a competitive round in 466 days, that achievement alone can be viewed as a positive development in his latest comeback.
"Honestly, my goal was to get him through five rounds on his feet. That was big," Woods caddie Joe LaCava said on Sunday evening (as reported by golf.com).
Woods appeared to begin the week somewhat apprehensively with regards to his swing speed, but as the tournament progressed, so did the velocity with which he attacked the ball, particularly off of the tee. 
While Woods' physical health has most certainly improved since we last saw him limping around the Wyndham Championship in August of 2015, the current health of his golf game should be cause for concern.
The same two issues that have plagued Woods in recent years were once again present last week: an erratic driver and shaky short-game.
For most of the opening round, Woods' miss was to the left before he eventually regressed to a two-way miss on the weekend as he began to increase his swing speed.
On Thursday afternoon, Woods missed the fairway left on 11, 13, 14 and then found the water left on 18 en-route to a back nine score of 40.
Friday's 65 was by far Woods' best round of the week. Not coincidental, Woods relied heavily on his three-wood off of the tee for much of the day, which then allowed him to capitalize on the strength of his game—his iron play from the fairway.
The 14-time major champion got off to a strong start on Saturday and pulled to within just three strokes of Hideki Matsuyama's lead before taking part in what he has through the years referred to as "military golf" (left, right, left, right, etc.).
Woods pulled his tee shots left on nine and 11, and then he missed right of the fairway on 14, 15, 16 and 18 on his way to a back-nine score of 38.
Woods' performance off of the tee was better on Sunday, particularly later in his round when the pressure had ceased to exist, but he hit just 53 percent of fairways for the week.
Luckily for Woods, he was competing at a course with wide fairways lined with sandy waste areas.
So when he was offline with his driver, more often than not he found himself dealing with nothing more than fairway bunker shots out of relatively flat lies.
Had Woods been playing at a course such as Torrey Pines South, Muirfield Village or Firestone Country Club, all of which contain fairways lined with thick rough, his scores would have been significantly higher for the week.
And had this been a U.S. Open venue, well, let's just say that things could have gotten quite ugly for Woods out there.  
It is by no means far-fetched to surmise that Woods would have approached scores in the 80s for at least two of his four rounds had he been forced to contend with U.S. Open style rough outside of the fairways last week.
Woods' inability to find the fairway may also serve as an ominous sign for the future health.
The 14-time major champion is coming off of three back surgeries, and needless to say, spending at least half of each round hacking the ball out of thick rough will not exactly help his chances of making it through the year with his surgically repaired back still …
continue reading in source www.bleacherreport.com